| | Forum | Stats | Last Post Info |
| --- | --- | --- | --- |
| | Announcements of forum news. | | |
| | Please read all the rules before posting. | | |
Forum
Stats
Last Post Info

General topics about Hookahs.

24,779 topics
373,434 replies

Forum to discuss 'serious' topics such as philosophy, religion or war. Hookah smokers are big thinkers and this is the place to share your thoughts.

835 topics
21,389 replies




If you would like to start a topic that doesn't relate to hookah, this is the place to post it.

3,427 topics
57,390 replies

Here's a place to show off your collections.

Premium members are members who donate a minimum of $5 a month to the forum. You can become a premium member by clicking Here

Protected Forum
By mustang67n
Yesterday, 03:39 AM




For posting reviews of hookahs, shisha brands, other hookah related items. If you want a new Review Topic added, please contact an Admin or Moderator. We're sorry. You must have a minimum of 5 approved posts to post in the Reviews section.




1,269 topics
3,438 replies




Place video reviews here. All videos must be either original or you MUST have the legal rights to the video.
You must have 5 non-review posts to post in the Video Review Forum.
Videos featuring graphics or shout outs for other forums will not be allowed.




How to make your own hookah, hose, base etc. Anything that you fabricated to enhance the hookah experience can be posted in here.




Find people who live near you. Add youself so others can find you. Arrange meet ups with people near you.




All "Official" Vendor Threads. You must be a member of the Vendor member group to post in this thread. Click Here to subscribe to the Vendor group.




This forum is for reviewing local hookah lounges, bars,and retail hookah shops. You Must have 5 posts to be able to post in this section.

If you own a hookah lounge and want to talk business, contact Mushrat for access.

Protected Forum
By McGuappo
09 Mar 2013
Forum
Stats
Last Post Info

Post your comments, questions and suggestions to the administrator here.

Come on in and introduce yourself.

1,562 topics
4,881 replies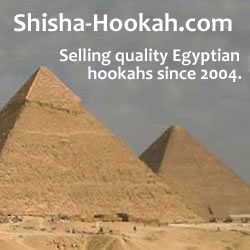 Donations
Donate

Server Fees

Currently raised $17.50 of our target $249.95.
Recent Status Updates
Why did we go straight from winter and right into summer? I hate the heat!
gotta love allergy season either feel like shit or taking meds that make you ridiculously sleepy..
I been here a while and wanna get to know more cool peoples Is there a Tiny Chat here? I'm down to tiny chat or any kind of videochat any night!

Show comments (7)
Don't judge me...EYUP!
Recent Blog Entries

556,000

Total Posts

10,132

Total Members

Mara Bella Marcus

Newest Member

556

Most Online
250 users are online (in the past 30 minutes)
11 members, 239 guests, 0 anonymous users (See full list)
Chreees, Google, Bing, camelflage, Ebzen, honeydoe, Twitchy, mani, ChicagoRSX, MYA Hookah, McGuappo, DrSmokes, CrimsonLycan