Welcome to Hookah Forum
Register now to gain access to all of our features. Once registered and logged in, you will be able to contribute to this site by submitting your own content or replying to existing content. You'll be able to customize your profile, receive reputation points as a reward for submitting content, while also communicating with other members via your own private inbox, plus much more! This message will be removed once you have signed in.
entries
0
comments
0
views
521
About this blog
First, La Amira Coco King Charcoal Briquettes are truly amazing.  I picked them up at House Of Cigar in Columbus, OH, at 1088 N. High St.  There are so many coals to choose from, and I've been fooled and disappointed in many before.  However, La Amira coals are odorless and tasteless.  They deliver consistent and even heat and do not add any flavor to your shisha.  I prefer natural charcoal made from coconut shells, and La Amira provides the purest taste and the finest smoke.  Reasonably priced at $7.50 for 72 pieces, 15 mm, you're getting the best of the best.   This is one of the longest lasting coals I've used, and they provide full flavor from your shisha.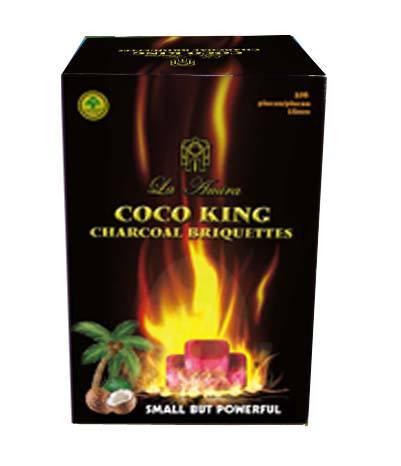 Entries in this blog
No blog entries have been created