So me and my roommates were bored one nite, and decided to do all kinds of modding to the hookah. We started small by making a diffuser, and later decided to hack up a table we found on the street to make a hookah table.
Basically, the lighting comes from the base of a lava lamp (i.e. lava lamp without the glass part). We cut a hole on the top of the table just big enough for the lava lamp base to fit through, but small enough that my Mya QT's base doesnt go through. A hole was cut open on the side so the plug/switch can come out. It just so happened that the cord was long enough that the switch can be placed outside the table.
So here are the pics: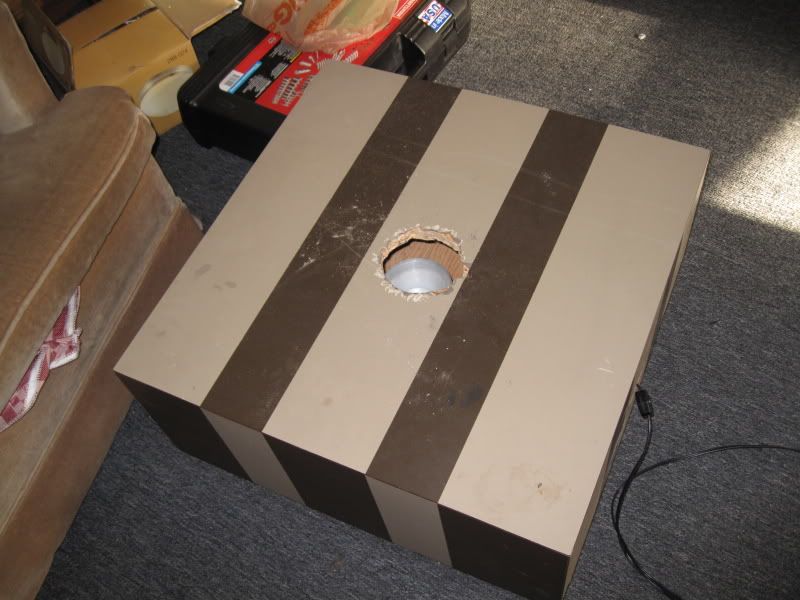 Yes, its a hack job, but it looks amazing in person. Also, since the Mya QT doesnt catch ashes too well, the ashes can fall on the table instead of our carpet...its much easier for cleaning.
One issue is the light does make the base alittle warm. We're eventually gonna try putting in a led instead of the standard lightbulb to reduce heat. But since we made the entire hookah table for free, we cant complain