Welcome to Hookah Forum
Register now to gain access to all of our features. Once registered and logged in, you will be able to contribute to this site by submitting your own content or replying to existing content. You'll be able to customize your profile, receive reputation points as a reward for submitting content, while also communicating with other members via your own private inbox, plus much more! This message will be removed once you have signed in.
Hookahs I Have
---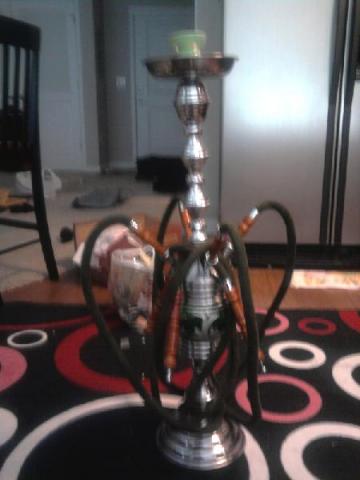 these are my hookahs....note that the green rotating hookah was an impulse buy cause i was having a party that night and didn't want the coals falling off
Also....the red one in the picture of all of them was my very first hookah....AND it still works like a charm. The only good Inhale Hookah i have had.
---